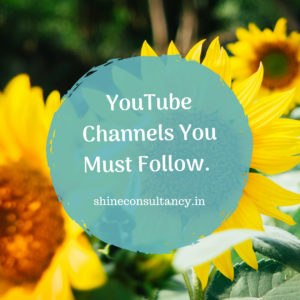 ---
YouTube started off as a video content viewing web portal but now is one of the most popular search engines on the planet. Benefits of watching varied video content is that you get a lot of information in a very entertaining ways. There is plenty of entertaining and educational content that you can view and progress from. Here are a few YouTube channels that shall help you come across wonderful ideas and knowledge.
Some of the important youtube channels for students
1) Oxford Union Debates
Oxford Union Debates has an extensive range of ideas that are explored from both the sides. There does not remain a single aspect of the idea that is not talked about. Merits and demerits are discussed without any offensive language or behaviour. Mehdi Hassan's speech on "Islam is not a terrorist religion" is one of the most famous debates of the series.
2) TED talks.
Intellectuals from around the globe, come up on the stage and share the journey of their personal and professional lives, with respect to the topic in focus. From tech to simplistic human emotions, every topic is addressed. They fill you with motivation and insight, every time you watch them.
3) CNET
This is one of the most engaging channels for tech enthusiasts. They publish reviews, podcasts, news and how-to videos for every new tech product or service that launches in the market. This channel keeps you updated on the progress of technology and science.
4) Russel Peters.
This YouTube channel belongs to one of the funniest and most entertaining person of our times. Russel Peters is a stand-up comedian that generally covers rib tickling consequences of immigrant people. His popularity is so vast that Indians, Jamaicans, Koreans and people from different races, take pride in being mocked at by him.
5) Crazy Russian Hacker
Crazy Russian Hacker is a YouTube channel that shall help you fix every little problem you encounter in an environment where you do not have your parents around. The normal household problems that we feel are huge can be sorted in very easy steps using these simple hacks.
6) Rick Steve's Europe
Known for authoring several travel books, Rick Steve has also created a YouTube channel that documents some really interesting destinations in and across Europe. He also suggests some tips and tricks to get your way through the continent and have some great cultural immersion experiences.