Recipes For Indian Student Traveling Overseas.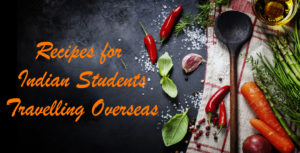 As an immigrant student, managing finances and finding good quality food can be quite a task. Here are a few simple recipes that have low-cost ingredients and are really easy to make.
1) Curd Rice: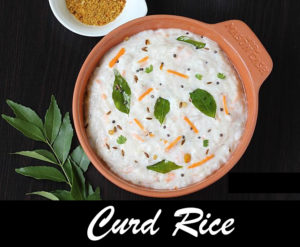 Ingredients:  250 gmwhite rice, 250 gm yogurt, 5 gm green chillies, chopped,5 gm coriander leaves, chopped, 5 gm ginger, chopped, Salt, to taste
For the tempering: 20 ml oil, 5 gm mustard seeds, 3 gm skinned black gram, 3 gmchanna dal, 2 gm dried red chilli, 3 gm asafoetida
Recipe:
Mix together yogurt, coriander leaves, ginger, green chilies, rice and salt.
For the tempering: Heat oil and add the mustard seeds.When they start crackling, add the dals and sauté until golden.Add red chillies and asafoetida.Pour tempering on the rice and serve cold.
Courtesy: Kishore D. Reddy
2) Microwave Pasta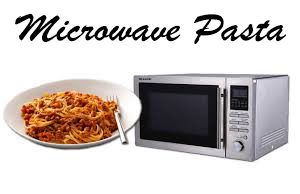 Ingredients: Pasta, preferably elbows, Water, Salt and pepper for taste, Tomato sauce, Parmesan cheese.
Recipe:
Pour a small amount of pasta into a microwave safe bowl. You should only use ceramics or glass in the microwave, not plastic. About a half a cup or a one whole cup should be enough since pasta swells up after being cooked. Add water to the bowl so the pasta is a couple of inches or several centimeters deep. Place the bowl on top of a plate and put it in the microwave. The plate will catch any water in case it boils over, but it shouldn't. Take the suggested time for cooking from the pasta box and add 3-4 minutes to this. Microwave the pasta for this amount of time. Depending on the strength of your microwave, it may take more or less time. Strain the pasta over a sink. Heat up some sauce for about 35 seconds in the microwave. Or alternatively, use salt and butter or olive oil. Add your chosen seasoning to the pasta.
Courtesy: WikiHow
3) Nutella Mug Cake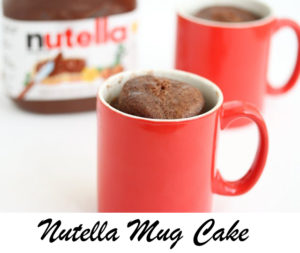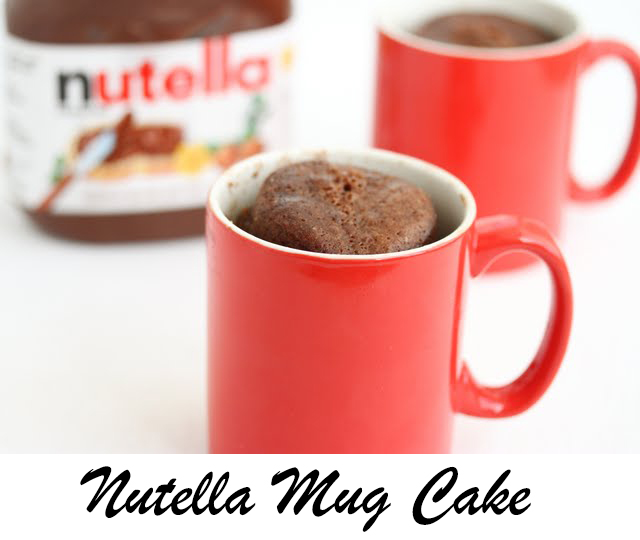 Ingredients: 4 tablespoons self-rising flour, 4 tablespoons white granulated sugar, 1 egg, 3 tablespoons cocoa powder, 3 tablespoons Nutella, 3 tablespoons milk, 3 tablespoons olive or vegetable oil
Recipe: Combine all ingredients in a large coffee mug. Whisk well with a fork until smooth. Microwave on high for 1 1/2 – 3 minutes. (Time depends on microwave wattage. Mine took 1 /2 minutes.) Top with whipped cream and a little chocolate sauce if desired. Top with whipped cream and chocolate syrup.
Note: Depending on the wattage of your microwave, you may have to increase cooking time.
Courtesy: Babble