Home Stay V/S Hotel Stay.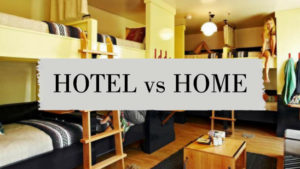 Apps like Air Bnb and Couch surfing have now broken the market share for many hoteliers across the Globe. When the concept of backpacking trips was introduced, it made a great change in how people looked at traveling. Travel no longer remained an expensive, well-planned experience. It transformed into an affordable and impulsive gateway out of the rut of daily routines. This revolution emphasized on low-cost traveling and global accessibility. However people are in a dilemma when it comes to choosing the right place and the right means.
Here is a short blog that covers the merits and demerits of hotel and home stay so that you can decide better when you are traveling.
Home stay gives you the domestic environment which is much needed in an unknown country. However, you might have to compromise on various aspects such as unavailability of an excellent room service.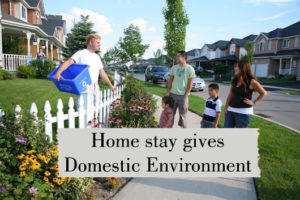 Hotel stay ensures more safety yet it does not allow you to know the local life, make new friends and have extended families which are the key essentials of a great travel experience.

Home stay saves a lot of money but you might have to adhere to the rules and regulations of your host family. They might not encourage a number of things such as late night outings. A little freedom and personal space is what you seek in a travel. They might get curbed here.
A hotel may not treat you and serve you with unconditional love and warmth the way a host family would. They might even go a step further and prepare delicious local cuisines which will enrich your travel experience.
Hotels do provide in house sight-seeing guides and buses and you can book your tickets to interesting places around the city, easily at your hotel reception. Your host family can only provide you with directions and recommendations and you might have to struggle for the rest by yourself.