Documents Required For Visa.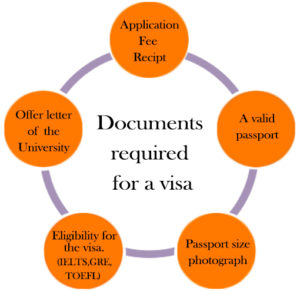 A lot of times people applying for the student visa, tend to forget the important must-haves when they are applying. Here are a few documents that you must collect when you commence your journey.
A valid passport.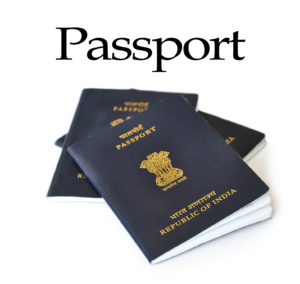 A valid passport, states your citizenship and nationality. It is an important Identification proof and you must ensure it's validity. If the passport has a picture of you which is really old or does not resemble your current appearance, you must get it updated.
Offer letter of the university applied at.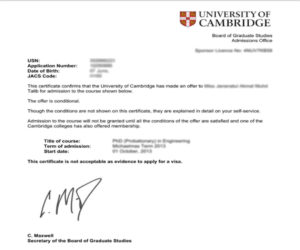 Once you are selected as an eligible candidate at an overseas education firm, you shall receive an offer letter that states your acceptance as a student. Handle that document with extreme care.
The visa application fee receipt is an important document. Make sure you do not lose it. Do not forget to carry it for the interview.
You would need copies of it at a lot of places when you apply for a course overseas. Do not use already processed photographs. Dress up formally and visit a photo booth. Make sure the picture is clear and presentable. Collect at least 20 copies of them.
Additional documents such as Scholastic and Co-scholastic achievements, marksheets, scores of the TOEFL, SAT, GRE, or GMAT etc. prove if you are the eligible candidate. Make sure you organize them year wise and present them in a neat manner.
Proof of your intent to depart.
It is essential for them to have the assurance that you wouldn't settle down in the country permanently and leave once the course is done. Have a meeting with your consultant and discuss the list of the documents that will prove so. Collect them as soon as possible. Make sure you also reflect this intent in your visa interviews.