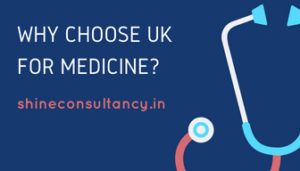 In the current times, if you wish to acquire a medical education of great standards than there is absolutely no place like London. UK currently is transforming a lot of students into competent medical professionals. Here are the 5 reasons why you must pick London as your destination if you are a medical student.
Get access to leading medical universities.
UK is home to more than 70 universities that rank at high positions on the QS World University Rankings. You can choose from all those top-notch universities and receive the best training in Medicine. Not to mention the distinguished qualifications you will achieve at the end of the academic years.
Increase your chances of finding a job.
Those who gain an overseas experience have to seldom worry about an employment opportunity. They are likely to receive a lot of employment offers as soon as they graduate. A work experience overseas shall surely help you receive a high paying job back home.
Gain work experience.
Studying at a first world country, you would be introduced to a lot of superior technology and artificial intelligence that are used to simplify and operate the most complex cases. Gaining competence in using them will also add specialization to your career aspects.
Learn Medical English.
English is international language for global medical communities. Apart from colloquial English it is also important that the applicant is fluent with the medical terminologies and can spell and pronounce them correctly. At Universities in London this segment is attended with particular care.
Benefit from the UK's research aid.
After U.S. A, U.K holds the second rank in superior Medical Research. You can find uncountable, brilliant research papers that you study, learn and benefit from. UK has bagged a noble prize time and again in Medical research since 1901.